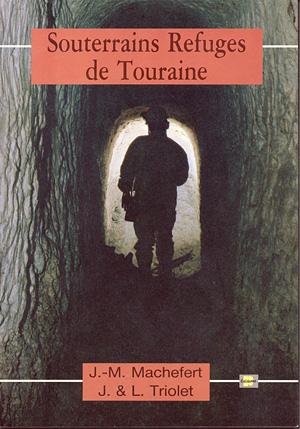 Souterrains-refuges de Touraine
Forteen underground passages of Touraine ( French region around Tours) are described in this illustrated book. Thanks to the particular architecture the authors explain their function.The book is written in collaboration with Jean-Michel Machefert.
Published by La Nouvelle République du Centre-Ouest publishing house, Tours, France, 1987, plans, coloured photos, 96 pages.