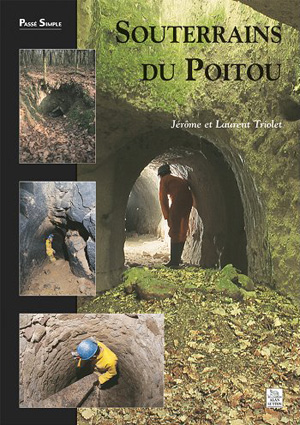 Souterrains du Poitou
A new synthesis of underground passages [underground refuges (souterrains-refuges) and ring underground passages(souterrains annulaires)] discovered in the regions of Poitiers and Niort. The first part is about 11 new sites studied in these regions. The second part concerns their building and some testimonies. The book is an accomplished study with maps of the location of the underground passages, statistics, and detailed synthesis of each type of building, using a list of plans of all known French underground passages and also a lot of publications about this French region.
On account of the great number of underground passages located in the region of Poitiers, there is a detailed study in particular on the underground refuge which are in great number in this region. It shows the abundance of these underground refuges, as a rural fortification, during the Middle Age.
Published by Alan Sutton publishing house, Saint-Cyr-sur-Loire, 2003, plans, schemas and photos included about twenty coloured photos, 128 p.